Tickets
Paperwork UK manufactures a complete range of printed thermal tickets, wristbands, badges, access tickets and membership and ID cards.
We offer secure solutions for premier sports clubs, theatres, event centres, festivals, museums, attractions and racecourses. As well as bespoke printed products, we also have a range of stock items suitable for various printers and systems.
Printed tickets become a cherished souvenir and we have a state-of-the art high definition 10 colour printing press to ensure the design and finish results in a product worthy of keeping. This technology allows us to apply market leading security features such as HD cold foiling that provides anti-forgery measures as well as aesthetic appeal.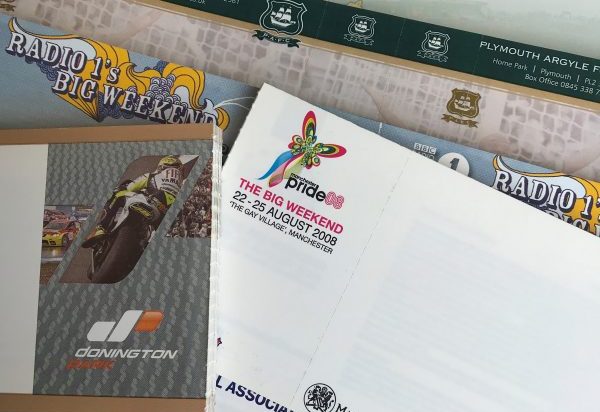 Our experts can help advise exactly the right format for your ticket to work with a vast array of printers such as Boca, Stimare, Zebra, Epson, Star and Citizen.
Paperwork also offers a complete solution in supplying this range of printers with optional maintenance and install contracts. Another option is the Paperwork bureau service that manages the overprinting and distributing of your tickets for you.
Alongside tickets, we can provide a full range of event media including stock and bespoke printed wristbands. These can be both Tyvek and other non-tear options and come with a special security seal.
With tickets being a critical element for venues, Paperwork offers an extensive 24/7 support service for customer peace of mind. To offer reassurance on new projects or when changing supplier, we also offer printed proofs, video-link production sign-off and welcome visits to our manufacturing facility in Lincolnshire.
Speak to our sales team for more information about our ticket range and to discuss your event media requirements. Or make an initial enquiry using the form at the bottom of the page and we'll reply within 24 hours.