Thermal Labels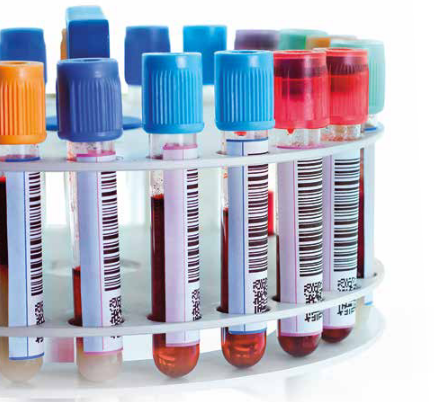 Thermal labels offer cost effective and low maintenance variable data printing. Paperwork manufactures products compatible with the majority of printers such as Zebra, Datamax-O'Neil, Intermec and Toshiba Tec. We supply printers and software, also offering a range of support, maintenance and set-up services.
Thermal labels, both printed and plain, are a major part of our business so we boast an extensive stock library of label shapes and sizes but also offer a free bespoke label design service. Available adhesives range from removable, permanent and even to freezer permanent suitable for sub-zero cold storage.
If you'd like to discuss your label requirements, our sales team is on hand to offer advice and guidance.
Direct Thermal Labels
Ribbon free direct thermal labels are most commonly used in high-volume industries such as warehousing and logistics as well as hygiene sensitive food processing environments. The heat triggered, ink free process is a clean and cost-effective method for printing variable data.
Direct thermal labels do have a limited resistance to smudging and contact with moisture, oil and fats should be avoided but we offer top coated materials and varnishing to combat this issue.
Thermal Transfer Labels
Unlike direct thermal, transfer requires ribbons to apply the image but this widens the options for end uses and compatibility with materials. Matt white and semi-gloss papers are most commonly used but more specialist synthetic materials such as clear polypropylene and tear proof ultra-durable vinyl can also be used.
Thermal Transfer labels can be a more cost-effective and cleaner alternative to inkjet and laser printing. Durable and reliable, they are often used in chemical and pharmaceutical industries, able to operate within strict tolerances to allow failsafe barcode scanning and clear readable micro text and graphics.
Ribbon choice is critical with thermal transfer labels but Paperwork stocks options across the full spectrum including colour and white ribbons, economy grade and also chemical, scuff and water resistant options.
Paperwork also sells thermal transfer printers as well as cleaning products, replacement parts and label printing software. Our support service covers printer and software installation, maintenance and problem solving for new and existing hardware.
For more information, guidance or pricing, please contact our sales team.